_MENU_NAME_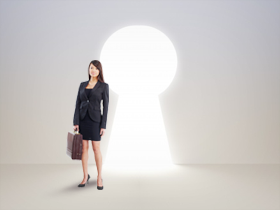 HironicPrivacy Policy
Hironic Privacy Policy
* Hironic Private Policy
This Privacy Policy states how we use and protects information that you provide when using this site. It should be read in it's entirety before using the site. We are dedicated to safeguarding and protecting your privacy and any information you provide is always used in accordance with the information outlined in this Privacy Policy. We reserve the right to change or amend any part of this policy at any time and without prior notice. However, details of these updates are made available on this webpage at the earliest possible opportunity. We advise checking this webpage from time to time to make sure that you are happy with any changes or amendments.
1) What we collect
A) Internal record keeping
We may use the information to improve our existing range of products and services and to develop fresh and new products and services. We may periodically send promotional emails about new products, special offers or other information, which we think you may find interesting using the email address which you have provided. From time to time, we may also use your information to contact you for market research purposes. We may contact you by email, phone, fax or mail. We may also use the information to customize the website according to your interests.
B) Security
We are committed to ensuring that your information is secure. In order to prevent unauthorized access or disclosure we have put in place suitable physical, electronic and managerial procedures to safeguard and secure the information we collect online.
C) Controlling your personal information
We will not sell, distribute or lease your personal information to third parties unless we have your permission or are required by law to do so. We may use your personal information to send you promotional information about third parties which we think you may find interesting if you tell us that you wish this to happen.
2) Changes to this privacy policy
We may amend this Privacy Policy at any time by posting the amended terms on the Site.
3) Questions
If you have any questions about this privacy statement, our information handling practices, or any other aspects of your privacy and the security of information, please send an email to swt@hironic.com.